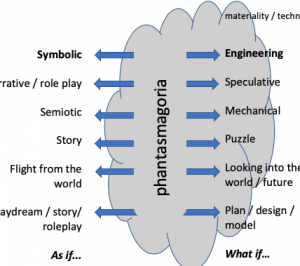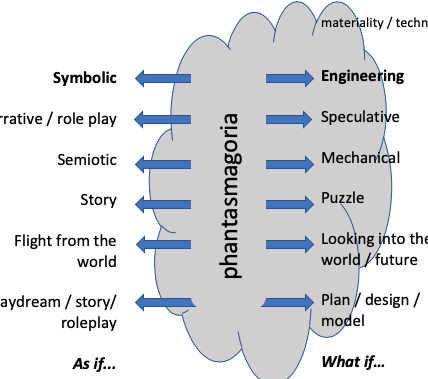 Phantasmagoria & technicity
Resources and links for my talk at the Cologne Games Lab 5th December 2018. I'll work this up into a full post with the slides soon: bad play and phantasmagoria (extract from Gameworlds: virtual media and children's everyday play) Bright bricks dark play draft: on the impossibility of studying LEGO (from Mark J.P. Wolf (ed.) LEGO […]
more…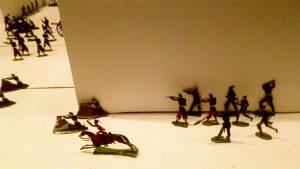 paracosmic
excerpt from Gameworlds (pp.6-8) on Cohen and MacKeith's 'paracosms' and imaginative play: Such worlds open up as virtual environments for  play  beyond  the  page, along with television, comic and film stories and characters, as resources for play in the playground, the park or the bedroom. They are to be lived in and played out beyond the […]
more…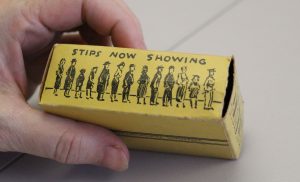 unbreakable pocket cinema
Stip Vuwers, Bill Douglas Cinema Museum, University of Exeter
more…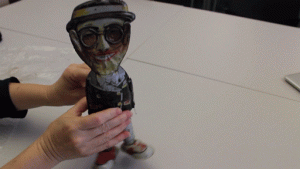 hand-held cinema
The Bill Douglas Cinema Museum has uploaded my report on this archive research: Handheld cinema, or the other successful toys that move.
more…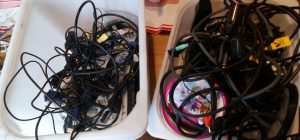 domestic media archaeology
Clearing out a small room in our house that has been used over the years as a baby's bedroom, an office, a spare room and a storage space. Amongst the accumulated objects, clothes, CDs, books, videogames, pictures, etc. that was a large box stuffed with electrical leads and computer cables. Rummaging through for power leads […]
more…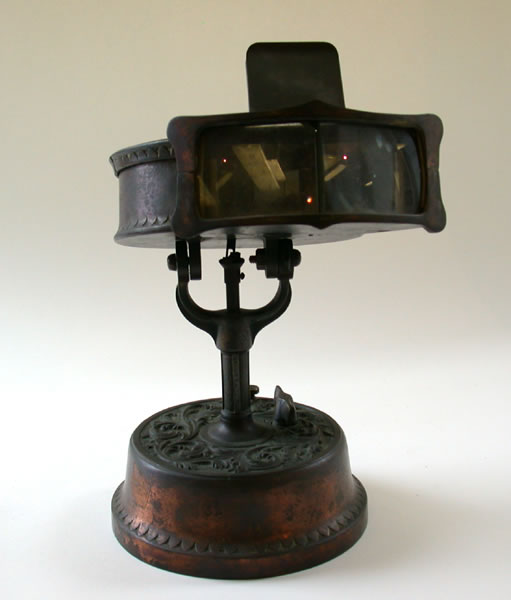 toying with the archive
I've just been awarded a research stipend by the Bill Douglas Cinema Museum at the University of Exeter. Here's the rationale: My interest in the Bill Douglas collection centres on two categories: Toys in general, and Optical Toys. A particular concern is toys as media objects, both as communication media in their own right and […]
more…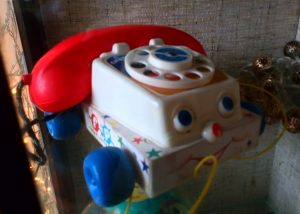 media archaeology of / through toys
more…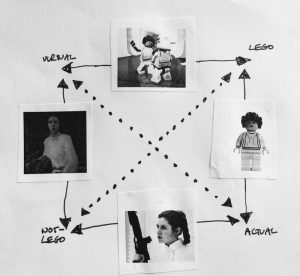 Leia in the expanded field
more…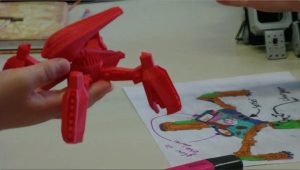 toying with the singularity
I've added a draft of 'Toying with the singularity' to the Publications page – a chapter for The Internet of Toys: practices, affordances and the political economy of children's smart play, edited by Giovanna Mascheroni and Donell Holloway, out now with Palgrave. Below is from an early version of the introduction: Eight Year 5 children sit around […]
more…
why so Serious(tm)? playing with LEGO Serious Play
edited excerpt from Ashton and Giddings 2018, At work in the toy box: bedrooms, playgrounds and theories of play in creative cultural work International Journal of Entrepreneurship and Innovation: The appeal of the consultancy programme LEGO Serious Play is in part generated by the tension between work and play. The name itself jams together the Serious and […]
more…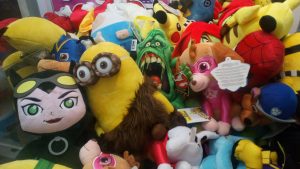 toyworlds
Toys, materiality, and imagination (extracts from Gameworlds: virtual media and children's everyday play, NY: Bloomsbury 2014).
more…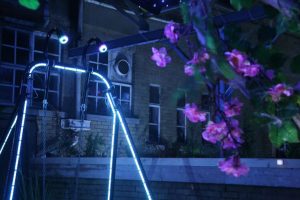 talking about the playful future
A talk at the University of York's Theatre, Film & TV Department's research seminar series on October 11th. Taking the Lightbug project to design interactive playground equipment as a case study, it coveredconcepts and approaches for researching the temporalities of design for postdigital play: Design is by necessity future-oriented, even the most everyday and banal new object or […]
more…