Books
Toy Theory: technology and imagination in play, Cambridge MA: MIT Press (forthcoming: 2024).
excerpts (from draft):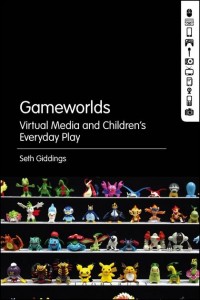 Gameworlds: virtual media & children's everyday play, New York: Bloomsbury
Now available Open Access
Game studies is a rapidly developing field across the world, with a growing number of dedicated courses addressing video games and digital play as significant phenomena in contemporary everyday life and media cultures. Seth Giddings looks to fill a gap by focusing on the relationship between the actual and virtual worlds of play in everyday life. He addresses both the continuities and differences between digital play and longer-established modes of play. The 'gameworlds' title indicates both the virtual world designed into the videogame and the wider environments in which play is manifested: social relationships between players; hardware and software; between the virtual worlds of the game and the media universes they extend (e.g. Pokémon, Harry Potter, Lego, Star Wars); and the gameworlds generated by children's imaginations and creativity (through talk and role-play, drawings and outdoor play). The gameworld raises questions about who, and what, is in play. Drawing on recent theoretical work in science and technology studies, games studies and new media studies, a key theme is the material and embodied character of these gameworlds and their components (players' bodies, computer hardware, toys, virtual physics, and the physical environment). Building on detailed small-scale ethnographic case studies, Gameworlds is the first book to explore the nature of play in the virtual worlds of video games and how this play relates to, and crosses over into, everyday play in the actual world.
http://www.bloomsbury.com/uk/gameworlds-9781623568023/ 
Sample draft material:
Play grounds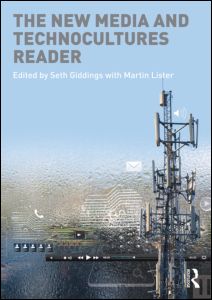 The New Media & Technocultures Reader gathers texts which map the cultural implications of new media, encapsulating and challenging key debates, theoretical positions, and approaches to research.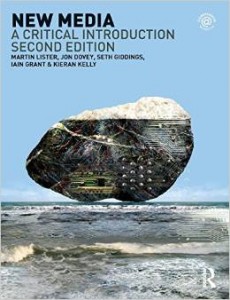 New Media: a critical introduction was a comprehensive introduction to the culture, history, technologies and theories of new media
Excerpt: What is Digital Cinema?
Book chapters
The achievement of animals: an ethology of AI in videogames, in Markus Spöhrer & Harald Waldrich (eds) Being In-Game: processes and situations of digital gaming, Springer. 2020.
LEGOfied-An imaginary system foreword to Nicholas Taylor and Chris Ingraham (eds) LEGOfied: building blocks as media, New York: Bloomsbury. 2020.
Toying with the Singularity: AI, automata and imagination in play with robots and virtual pets in Giovanna Mascheroni & Donell Holloway (eds) The Internet of Toys: practices, affordances and the political economy of children's smart play. Palgrave Macmillan. 2019.
'We both know your yearnings: desiring machines and distributed emotion', in Danny Aldred and Andy Lapham (eds) Structures of Experience: un-coding and coding emotions, Winchester: Book-lab.org. 2018.
'SimKnowledge: what museums can learn from videogames', in Michelle Henning (ed.) Museum Media, International Handbooks of Museum Studies. Malden MA: Wiley 2015. http://onlinelibrary.wiley.com/book/10.1002/9781118829059/
'Bright bricks, dark play: on the impossibility of studying LEGO' [draft], in Mark J.P. Wolf (ed.) LEGO Studies: examining the building blocks of a transmedial phenomenon. New York: Routledge 2014.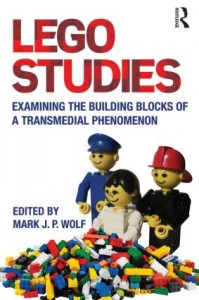 Simulation (Games), in Bernard Perron and Mark J.P. Wolf (eds) The Routledge Companion to Video Game Studies, New York: Routledge 2013.
Drawing without light, in Martin Lister (ed.) The Photographic Image in Digital Culture (2nd edition), London: Routledge 2013.
with Helen W. Kennedy, 'Little Jesuses and Fuck-off Robots: on aesthetics, cybernetics, and not being very good at Lego Star Wars', in Melanie Swalwell & Jason Wilson (eds) The Pleasures of Computer Games: essays on cultural history, theory and aesthetics, McFarland & Co. 2008.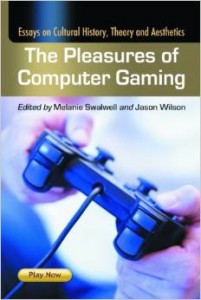 'I'm the one who makes the Lego Racers go': studying virtual and actual play, in Shanly Dixon & Sandra Weber (eds) Growing Up Online: young people and digital technologies, Palgrave / Macmillan 2007.
'Playing with nonhumans: digital games as technocultural form', in Suzanne de Castell & Jen Jenson (eds) Worlds in Play: international perspectives on digital games research, Peter Lang 2007.
with Helen W. Kennedy, 'Digital games as new media', in Jason Rutter & Jo Bryce (eds) Understanding Digital Games, Sage 2006.
Journal articles

'Why look at toy animals? Play, protopolitics and the postnatural,' Cultural Politics 20(1), (in press 2024).
'Playground equipment: postdigital design and the mechanics of history, urban space, and play [author's draft],' Space and Culture (in press: 2023).
'The history of games could be a history of technology', ROMchip: a journal of game histories 1(1) 2019. (longer version here).
'Configuring the 15-second dancers: distributed creativity in design for postdigital play', International Journal of Creative Media Research 1(1) 2019.
'Accursed play: the economic imaginary of early game studies', Games and Culture 13(7) 2018. Final draft.
With Alison Harvey, 'Ludic economies 101: introduction the Ludic Economies special issue', Games and Culture 13(7) 2018. Final version.
With Daniel Ashton, 'At work in the toy box: bedrooms, playgrounds, and ideas of play in creative cultural work', International Journal of Entrepreneurship and Innovation 19(2), 81-89, 2018. Authors' accepted version.
'The phenomenology of Angry Birds: virtual gravity and distributed proprioception in videogame worlds', Journal of Gaming and Virtual Worlds. Draft version. 2017.
'Pokemon Go and distributed imagination', Mobile Media & Communication 5(1), 59-62,  2017. Draft here
'What is the state of play (the work of the Opies for the postdigital era)?', International Journal of Play. 3(3). Edited and revised version here.
'Mini-games, monsters & Mr Happy' (video essay), Audio Visual Thinking: the journal of academic videos,  no.2, Sep 2011. This journal now seems to be defunct, see the video here.

With Helen W. Kennedy, 'Incremental speed increases excitement: bodies, space, movement and televisual change', Journal of Television and New Media (special issue on the Nintendo Wii, edited by James Tobias), 11(3), April 2010
Events and collusions: a glossary for the microethnography of videogame play, Games and Culture 4(2), April 2009
Dionysiac machines: videogames and the triumph of the simulacra,Convergence: the international journal of research into new media technologies, 13(3), November 2007
A 'pataphysics engine: technology, play and realities [special section on Baudrillard and gaming], Games and Culture, 2(4), October 2007
The Circle of Life: nature and representation in Disney's The Lion King, Third Text, no.34, Winter 1999/2000
Talks and presentations
My keynote talk 'The game economy: designing for, and playing with, the digital era', for ICOFEP 4: Economics, Finance and Management in the Digital Era, Poznań University of Economics and Business, November 19th 2020
Project reports
'Hand-held cinema, or the most successful toys that move', Bill Douglas Cinema Museum research stipend report 2018
Nesta Digital R&D Fund for the Arts: Pavilion Dance South West Dance Video Game, February 2015 [RD-Report-Pavilion-Dance-South-West-2015].
Encyclopedia entries
The International Encyclopedia of Communication Theory & Philosophy, Wiley-Blackwell 2016:
Cyborg
Cyberspace
Robot
Virtual Reality
The Sage Encyclopedia of Out of School Learning, Sage 2017:
Reviews
Terry Flew New Media: an introduction (2nd edition), Oxford: Oxford University Press 2005, in Convergence: the international journal of research into new media technologies, 13(1) 2007
Rene Laloux's Savage Planet (DVD), in Journal of Science Fiction Film & Television, 1(1) 2008
other bits and pieces
PhD thesis (UWE, 2006) Walkthrough: videogames as technocultural form.
The virtual camera, case study at www.newmediaintro.com, 2009 [link]