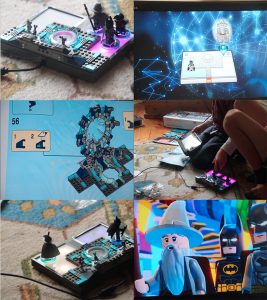 Unbox: The speed and slowness of Lucy, Batman, Batman, Gandalf, and Dumbledore
Microethology of toys-to-life (from proposal for Toy Theory book) – I'm going to build Dumbledore [sings:] Dumbledore, Dumbledore… – Technically, you're building Gandalf [They rip open the small plastic bags containing LEGO pieces and minfigs] – [In a gruff voice] I only use black and very very very dark grey… Why am I quoting […]
more…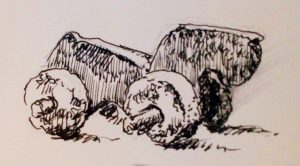 toy-being
Attention to toys as technical objects troubles the prevailing notion of technological development as driven by the identification and satisfaction of material, practical and instrumental needs for human society and economy. Toys are technical, machinic, operational, they often have moving parts, i.e. they are machines in their own right, and even non-articulated toys have their […]
more…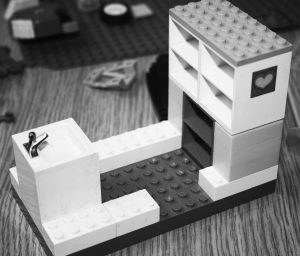 an imaginary system
Whilst the cultural, representational, ideological and economic assumptions that feed and are fed by imaginaries can be uncovered and subject to critique, imaginaries are no mere whimsy, but obdurate and operational phenomena – they have their own reality and agency. LEGO privilege is nothing if not a technological imaginary, predicated on and sustained by the […]
more…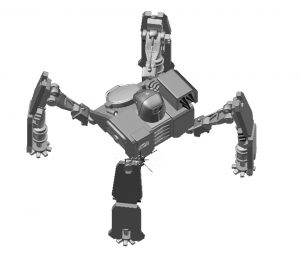 AI and the future of play
Placeholder for a position statement on my current research and teaching on the genealogy and emergent dimensions of artificial intelligence in play and technoculture.
more…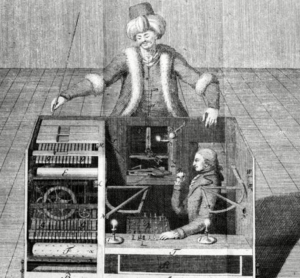 AI and games
Workshop with level 3 Games Design & Art students, October 2019 references: Giddings, Seth 2014 'Soft worlds and AI' (extract from chapter 3 of) Gameworlds: virtual media and children's everyday play. New York: Bloomsbury. http://www.microethology.net/wp-content/uploads/2019/05/Soft-Worlds-and-AI.pdf Giddings, Seth 2007 'Playing with nonhumans: videogames as technocultural form', in Suzanne de Castell & Jen Jenson (eds) Worlds in […]
more…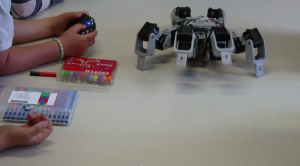 toying with the singularity
My chapter on the design of playful AI and robotics – and the relationships between the material, the technical and the imaginary – is in The Internet of Toys: practices, affordances and the political economy of children's smart play, edited by Giovanna Mascheroni and Donell Holloway (Palgrave 2019). Titled 'Toying with the singularity: AI, automata and […]
more…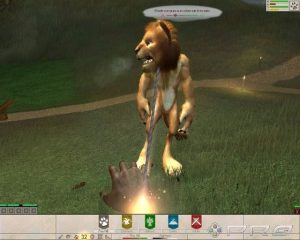 AI & the achievement of animals
A stork and a wild pig in Breath of the Wild are distinct species only in a decorative sense, as mise-en-scene of the open dynamic world. As prey however they are simply the same: moving targets and soon-to-be raw meat. At first glance, a horse in Breath of the Wild is defined primarily by its vehicular potential. it is […]
more…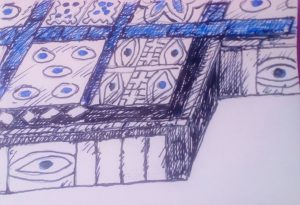 the history of games is the history of technology
A longer version of a short piece for the launch issue of ROMchip: a journal of game histories. The editors asked 'What could the history of games be?' Among the British Museum's thirteen million objects is a beautiful game board and set of counters or tokens fashioned from wood and inlaid with shells forming rosettes […]
more…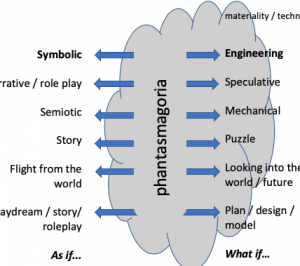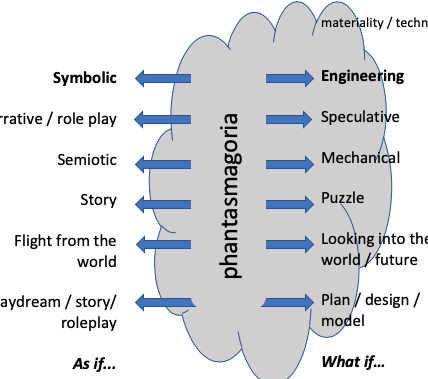 Phantasmagoria & technicity
Resources and links for my talk at the Cologne Games Lab 5th December 2018. I'll work this up into a full post with the slides soon: bad play and phantasmagoria (extract from Gameworlds: virtual media and children's everyday play) Bright bricks dark play draft: on the impossibility of studying LEGO (from Mark J.P. Wolf (ed.) LEGO […]
more…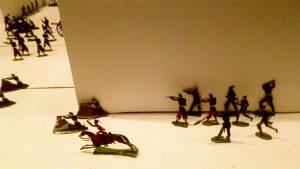 paracosmic
excerpt from Gameworlds (pp.6-8) on Cohen and MacKeith's 'paracosms' and imaginative play: Such worlds open up as virtual environments for  play  beyond  the  page, along with television, comic and film stories and characters, as resources for play in the playground, the park or the bedroom. They are to be lived in and played out beyond the […]
more…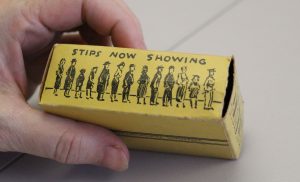 unbreakable pocket cinema
Stip Vuwers, Bill Douglas Cinema Museum, University of Exeter
more…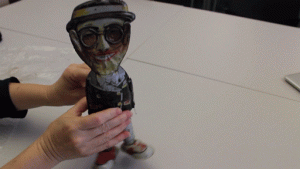 hand-held cinema
The Bill Douglas Cinema Museum has uploaded my report on this archive research: Handheld cinema, or the other successful toys that move.
more…