design for postdigital play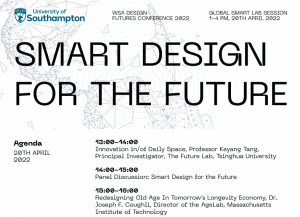 small thoughts on AI & smart design
A 5 minute panel presentation for the WSA Smart Design for the Future conference, 20/4/22, organised by Dr Yuanyuan Yin. Full details on the conference
more…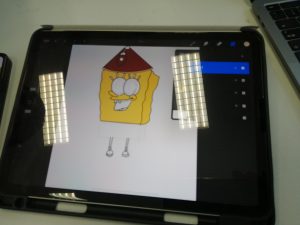 transmedia toyetics
An MA Global Media Management workshop with Maggie Li and Megen de Bruin-Molé: incorporating toy mechanics and media into transmedia storyworlds. Here are monsters from Chinese mythology, an escape room, Spongebob in the Qin Dynasty, and a dangerous roller coaster.
more…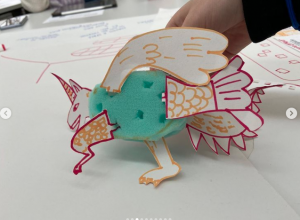 industrial creativity
Lovely responses from year 2 BA Graphic Arts students to my talks on the ideologies and practicalities of industrial creativity and play. I love the toy designs in particular. View this post on Instagram A post shared by BA Graphic Arts WSA (@ba_ga_wsa)
more…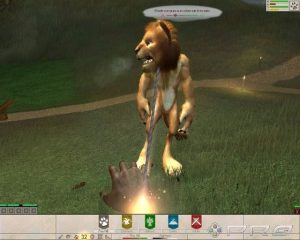 artificial animals games intelligence
A lecture for year 1 BA Games Design & Art, Winchester School of Art, University of Southampton
more…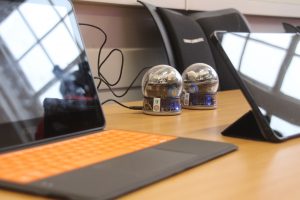 Building a creative AI Lab
more…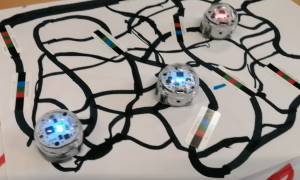 robot zoo
Our Creative AI in the Robot Zoo room at the University of Southampton Hands-on Humanities Day, Saturday 20th November 2021. AI and robots are set to play an increasingly important role in our everyday lives. Will they be human-like in appearance or intelligence, or quite different from us – more like toys, pets, and other […]
more…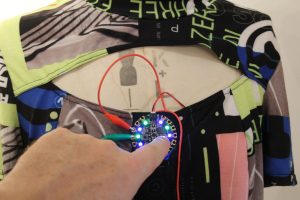 Surviving the Singularity
Please go here: http://www.microethology.net/robot-zoo/
more…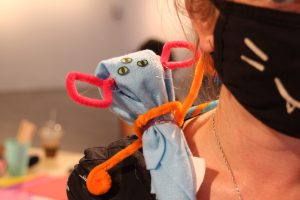 chatbots in the gallery
Earlier this year we ran a Web Science Institute-funded pilot project called 'Chatbots in the Gallery.' The project team, Dr Sarah Hayden, Samantha Schäfer, Lesia Tkacz and myself explored the use of conversational agents or chatbot applications in an art gallery setting. Building on the SIAH-funded 'Towards a Creative AI Lab' project (Sam, Lesia and myself), […]
more…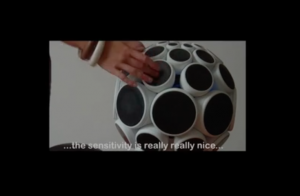 ethno-video
A short video introducing the ethos of my ethnographic ethology, made for the Lived Research Experiences event, organised by Southampton's Debating Ethnography research group
more…

postindustrial playground
[For all the changes to children's playground equipment from the Edwardian era to today], the proprioceptic and vertiginous pleasures of swinging and sliding persist, and children in playgrounds today are still largely climbing on, swinging through, and sliding down industrial forms and engineering.  This kinaesthetic dynamic is not an eloquent or easily translatable language, but […]
more…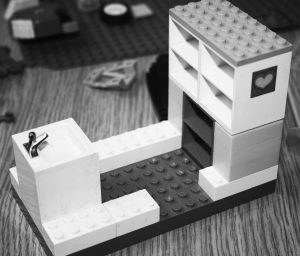 an imaginary system
Whilst the cultural, representational, ideological and economic assumptions that feed and are fed by imaginaries can be uncovered and subject to critique, imaginaries are no mere whimsy, but obdurate and operational phenomena – they have their own reality and agency. LEGO privilege is nothing if not a technological imaginary, predicated on and sustained by the […]
more…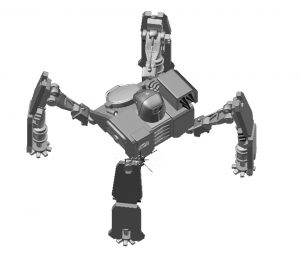 AI and the future of play
Placeholder for a position statement on my current research and teaching on the genealogy and emergent dimensions of artificial intelligence in play and technoculture.
more…