Tag Archives: ethnography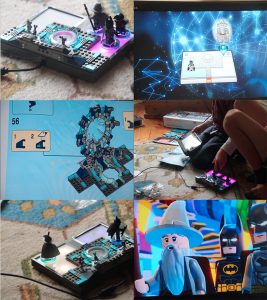 Unbox: The speed and slowness of Lucy, Batman, Batman, Gandalf, and Dumbledore
Microethology of toys-to-life (from proposal for Toy Theory book) – I'm going to build Dumbledore [sings:] Dumbledore, Dumbledore… – Technically, you're building Gandalf [They rip open the small plastic bags containing LEGO pieces and minfigs] – [In a gruff voice] I only use black and very very very dark grey… Why am I quoting […]
more…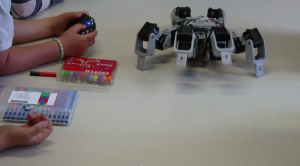 toying with the singularity
My chapter on the design of playful AI and robotics – and the relationships between the material, the technical and the imaginary – is in The Internet of Toys: practices, affordances and the political economy of children's smart play, edited by Giovanna Mascheroni and Donell Holloway (Palgrave 2019). Titled 'Toying with the singularity: AI, automata and […]
more…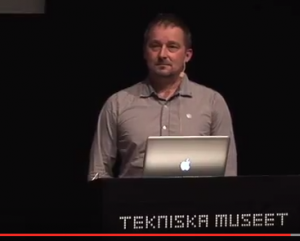 prosthetic imagination, augmented memory
What did I say at the 'Amusing and Disturbing' symposium on gaming and children at the Tekniska Museet in Stockholm in April? Ah, I remember now:
more…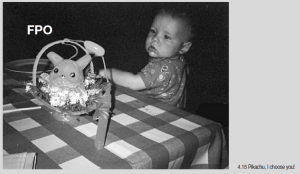 Pokémon as new mass media
Something I started writing at the end of the last century! From Lister et al 2009, New Media: a critical introduction 2nd ed.), 292-294 CASE STUDY 4.10: Pokémon: videogames as new (mass) media To explore the issues arising from popular new media's implication within commercial entertainment culture we will return to the multiplatform worlds […]
more…


sensory ethnography
This is from an old blog ages ago, but is useful for a WSA PhD ethnography event in a few weeks, and my forthcoming trip to Australia. Some rough notes from a very interesting day run by Sarah Pink based on her book Doing Sensory Ethnography: The proposal for the day (and for sensory ethnography) […]
more…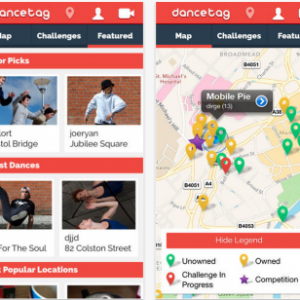 DanceTag report
It took a while, but the report on the DanceTag project (written by myself and Zannah Doan) is available for download. It is, I think, an illuminating and honest account of experimental mobile play design for the cultural sector. The pdf is linked on the bottom right of the page.
more…
Gameworlds in sight…
more…
dancing… and waiting…
Within the phenomenological framework, we can see how the mobile game-play in both urban and domestic places evokes particular kinds of embodiment, indicative of emergent habitual and quotidian behaviours, gesturings, positionings and choreographies of the body, at times partially determined by the culture of the user, at others by the technical specificities and demands of […]
more…
Harlem Shake, gangnam & planking
Field notes, DanceTag test at St Matthias Campus, UWE Bristol 19th Nov 2013 Following a lecture I gave introducing the project to third year Media & Cultural Studies students on a module called Games, Simulation & Media, and overlapping with introduction to video micro-ethnography of gameplay. Seven students in the workshop, one of whom had […]
more…
screaming, shouting YES!!!
Feedback from the 2BU test conducted by Joe Ryan: 2BU Dance Tag Notes 1.     If there was an app that enabled you to do all of this with anyone without uploading separately to YouTube, would you download it? Would you pay for it? How much? 2BU offered a resounding, screaming, shouting YES!!!! to the first […]
more…
actualite as (machine) ethnography
Cinema of attractions as de facto ethnographic film… the actualities captured royalty, children, native cultures, everyday life, urban panoramas. The cinema provided its own logic of the spectacle: whatever it captured became an attraction by virtue of being filmed (51). By the centenary of cinema in 1995, the great wealth of early cinema had begun […]
more…
DanceTag in the wild
A moment from a playtesting / publicity event for the Dancetag project as part of the Digital Festival in Brighton. A group of women enthusiastically obliged. They played the part too – insisting they 'dance round their handbags'. Interestingly, the app completely failed at this moment – the dancers couldn't hear the music over traffic […]
more…