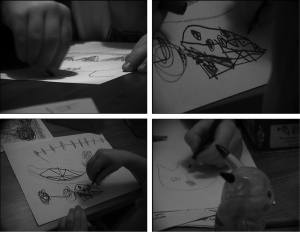 the hybrid realities of Pokémon (before Pokémon Go)
Excerpt from Gameworlds: virtual media and children's everyday play, 79-85. Transmedia systems: Drawing Pokémon As a transmedia system, Pokémon is designed to open up numerous and varied platforms for play with its characters and world. Our house was for years a monument to its success in this regard. Bedroom walls were covered with posters detailing and categorizing [...]
more…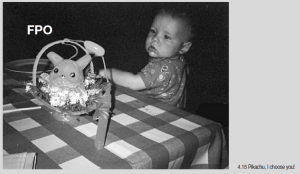 Pokémon as new mass media
Something I wrote at the start of the century! From Lister et al 2009, New Media: a critical introduction 2nd ed.), 292-294 CASE STUDY 4.10: Pokémon: videogames as new (mass) media To explore the issues arising from popular new media's implication within commercial entertainment culture we will return to the multiplatform worlds of Pokémon [...]
more…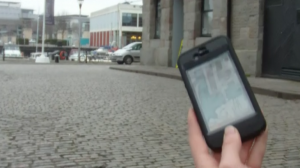 the pervasive medium is the pervasive message
Some notes on 'content' after some years hanging out at the Pervasive Media Studio, and re-visiting research by Jon Dovey and Constance Fleuriot on their knowledge exchange work with makers and producers at Studio. I have been struck by the investment many pervasive media practitioners have in 'content' or 'story' as the motive for the objects [...]
more…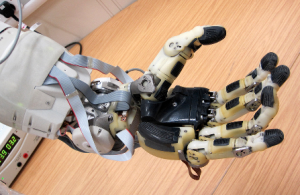 robot phenomenology
From a fascinating and wide-ranging talk (2011, copied here from an old blog) at the Pervasive Media Studio by Prof. Chris Melhuish of the Bristol Robotics Laboratory… The focus was the challenge of making robots that can operate socially, i.e. in everyday settings with humans – e.g. in the domestic environment or in healthcare. I [...]
more…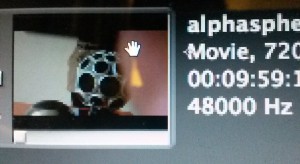 you could vibrato it
A quick cut and annotation of a microethological study of the testing of Alphasphere at the Pervasive Media Studio some years ago. I've put it here as reference for a workshop on haptic play at RMIT this week. I'll explain more here later.
more…

sensory ethnography
This is from an old blog ages ago, but is useful for a WSA PhD ethnography event in a few weeks, and my forthcoming trip to Australia. Some rough notes from a very interesting day run by Sarah Pink based on her book Doing Sensory Ethnography: The proposal for the day (and for sensory ethnography) [...]
more…

the end of toys
Watch this space for a new project to explore the design, philosophy and lived experience of the toy in children's postdigital culture. Focussing on hybrid or augmented reality systems that mix physical objects with digital / screen systems, the project will address the actual and virtual dimensions of toys from before and after digital media.
more…

distributed imagination
Slides for my talk at the Media Theory in Transit symposium organised by Yigit Soncul and Jussi Parikka at Winchester School of Art, 24th November 2015.
more…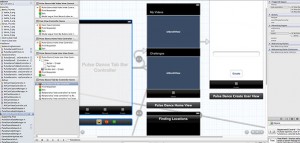 pythiatechnics
What is the temporality of the design process? There is a moment of production, a blank period of distribution and installation as the object goes out into the world and that's it? There is however at least a dual temporality in production: the actual processes of design, consultation, marketing, etc., and the anticipated, virtual time [...]
more…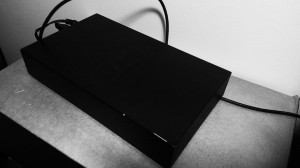 design and the black box
Designing for playful media and games presents a particular challenge – not for designers, but for the study of design. The most useful critical resources in this study are those that draw attention to process of the development of systems, and that render problematic any straightforward idea that there is a simple process from conception [...]
more…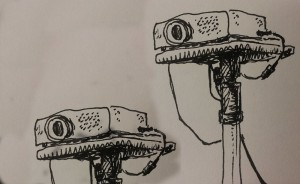 the imaginative turn I
Yigit Soncul and Jussi Parikka organised Media Theory in Transit, a stimulating symposium at WSA this week. Full details and the programme are here. It was one of those events where an unexpected theme appeared through connections and resonances between the speakers, and through discussion. Given that my talk was explicitly about imagination, it was [...]
more…
Lightbug at The Rooms
The full prototype of the Lightbug swing was installed by Tine Bech as the centrepiece of the REACT exhibition The Rooms in Bristol 4th – 7th November. Below is the text I wrote for a flyer.    Exploring the playground of the future with a digitally enhanced set of swings Lightbug is a [...]
more…