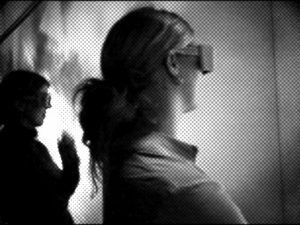 After VR… introductory thoughts
part one: edit from the second edition of Lister, Dovey, Giddings, Grant & Kelly New Media: a critical introduction London: Routledge 2003, p.106+ 2.1 Whatever happened to Virtual Reality? In the first edition of this book, written in 2001–2002 when interest in VR was still relatively strong, we outlined its history and discussed the debate that surrounded […]
more…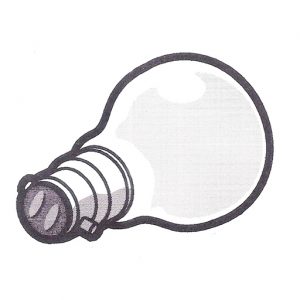 transforming creativity
With Dan Ashton I have recently set up the Transforming Creativity Research Group at WSA. We are waiting for the official website to be launched, but have a news and events blog up and running: https://transformingcreativity.wordpress.com/ We have already run the After VR: the archaeology and potential of immersive media symposium, and Dan and I […]
more…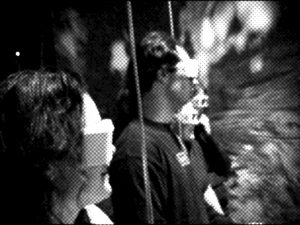 After VR: the archaeology and potential of immersive media
A symposium I convened under the auspices of the newly minted Transforming Creativity Research Group and AMT at Winchester School of Art. My introductory thoughts… After VR: the archaeology and potential of immersive media After VR After After VR Taking the recent revival in commercial, popular, and academic interest in virtual reality and augmented reality technologies and […]
more…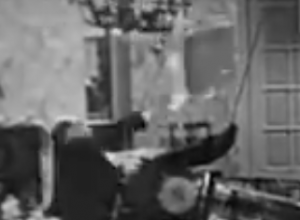 another fine mess
We've treated ourselves to a huge box set of Laurel and Hardy DVDs. One of our favourites is Me and My Pal (1933), which is set an hour or so before Olly's marriage into a rich family. Stan's wedding present, a jigsaw puzzle, attracts first the attention of the taxi driver hired to take them […]
more…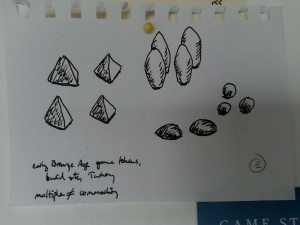 game tokens
Drawing after a photograph in a New Scientist article about the archaeological discovery in Turkey of game tokens from the early Bronze Age, 5,000 years ago. I wonder about whether this marks a significant shift in the production of artefacts away from the utilitarian or ritual manufacture of individual objects towards the production of […]
more…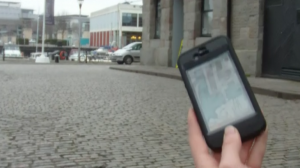 the pervasive medium is the pervasive message
Some notes on 'content' after some years hanging out at the Pervasive Media Studio, and re-visiting research by Jon Dovey and Constance Fleuriot on their knowledge exchange work with makers and producers at Studio. I have been struck by the investment many pervasive media practitioners have in 'content' or 'story' as the motive for the objects […]
more…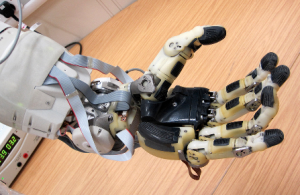 robot phenomenology
From a fascinating and wide-ranging talk (2011, copied here from an old blog) at the Pervasive Media Studio by Prof. Chris Melhuish of the Bristol Robotics Laboratory… The focus was the challenge of making robots that can operate socially, i.e. in everyday settings with humans – e.g. in the domestic environment or in healthcare. I […]
more…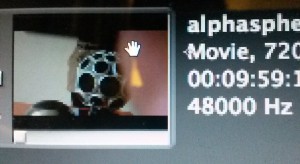 you could vibrato it
A quick cut and annotation of a microethological study of the testing of Alphasphere at the Pervasive Media Studio some years ago. I've put it here as reference for a workshop on haptic play at RMIT this week. I'll explain more here later.
more…


sensory ethnography
This is from an old blog ages ago, but is useful for a WSA PhD ethnography event in a few weeks, and my forthcoming trip to Australia. Some rough notes from a very interesting day run by Sarah Pink based on her book Doing Sensory Ethnography: The proposal for the day (and for sensory ethnography) […]
more…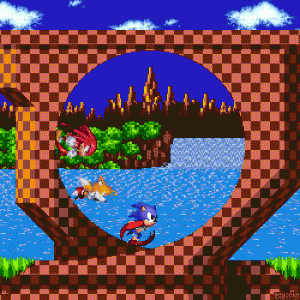 global media mo(ve)ment
From induction session for MA Global Media Management at WSA… The videogame Sonic the Hedgehog  was released in the United States and Europe in 1991.  For around 10 years Sonic was the mascot for SEGA, the Japanese games company, and as such a serious competitor to Nintendo's Mario. At the time he was hugely popular […]
more…
gesture, play, and video
gesture from Seth Giddings on Vimeo.
more…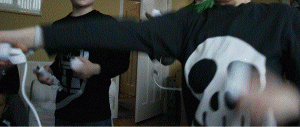 gesture, technology and play
This is the website for a symposium organised by Helen W Kennedy, Patrick Crogan and myself at the Pervasive Media Studio in Bristol in 2010. Its 'reading room' has links to presentations and subsequent publications. The body has of course always been central to our playful engagements with games and games technologies. Yet, the embodied player […]
more…