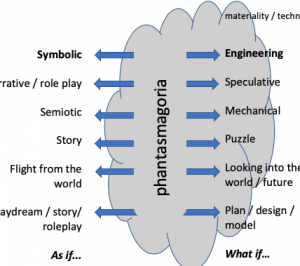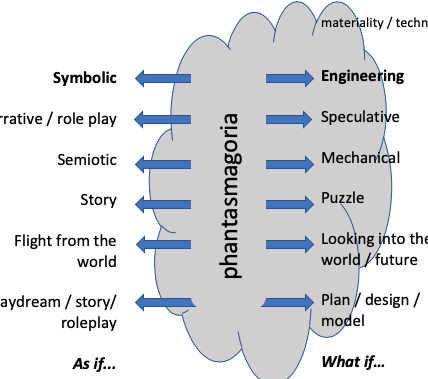 Phantasmagoria & technicity
Resources and links for my talk at the Cologne Games Lab 5th December 2018. I'll work this up into a full post with the slides soon: bad play and phantasmagoria (extract from Gameworlds: virtual media and children's everyday play) Bright bricks dark play draft: on the impossibility of studying LEGO (from Mark J.P. Wolf (ed.) LEGO […]
more…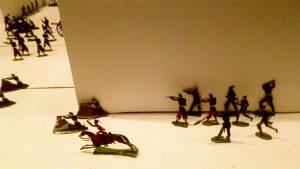 paracosmic
excerpt from Gameworlds (pp.6-8) on Cohen and MacKeith's 'paracosms' and imaginative play: Such worlds open up as virtual environments for  play  beyond  the  page, along with television, comic and film stories and characters, as resources for play in the playground, the park or the bedroom. They are to be lived in and played out beyond the […]
more…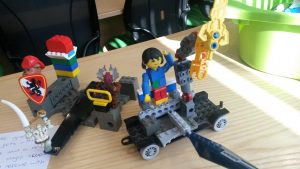 protopolitics of play
The mobilisation in and as play of relationships of control and passivity, of playing by the rules and resisting, distorting or simply ignoring them, of social hierarchies that might be inverted or reinforced in any particular game… a dreamlike fluidity of power relationships evident in the medieval carnival and the… something else. Not immediately recuperated […]
more…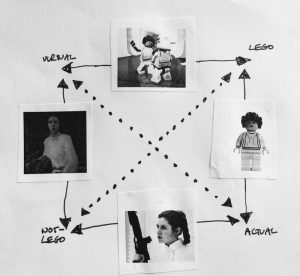 Leia in the expanded field
more…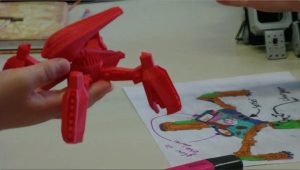 toying with the singularity
I've added a draft of 'Toying with the singularity' to the Publications page – a chapter for The Internet of Toys: practices, affordances and the political economy of children's smart play, edited by Giovanna Mascheroni and Donell Holloway, out now with Palgrave. Below is from an early version of the introduction: Eight Year 5 children sit around […]
more…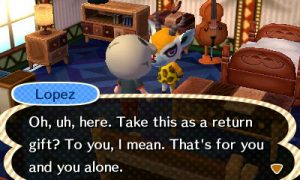 accursed play
A new article in Games and Culture: Accursed play: the economic imaginary of early game studies. It's part of the Ludic Economies special issue edited by myself and Alison Harvey – which should be published later this year. Here's an extract: Play, work, and waste So videogame play in the arcades and the home in […]
more…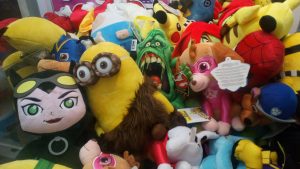 toyworlds
Toys, materiality, and imagination (extracts from Gameworlds: virtual media and children's everyday play, NY: Bloomsbury 2014).
more…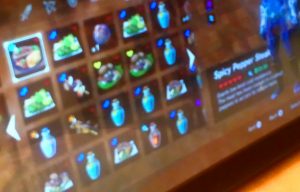 the semio-economics of Hyrule
The expansive world of The Legend of Zelda: the breath of the wild features a diegetic economic system. From time to time Link meets travelling merchants or visits shops in villages and can buy or sell food, plants, weaponry, minerals and so on, resources that are distributed across the world and foraged for or won […]
more…

Ludic Economies I
With the special issue nearing publication, here's a reminder of the original Ludic Economies: value & exchange in contemporary game cultures event. The site hosts all the presenters' slide shows. Participants included: Dan Ashton; Patrick Crogan; Seth Giddings; Alison Harvey; Josh Jarret; Helen W Kennedy; Ashok Ranchhod; Vanissa Wanick.
more…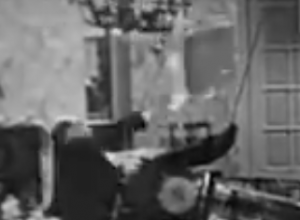 another fine mess
We've treated ourselves to a huge box set of Laurel and Hardy DVDs. One of our favourites is Me and My Pal (1933), which is set an hour or so before Olly's marriage into a rich family. Stan's wedding present, a jigsaw puzzle, attracts first the attention of the taxi driver hired to take them […]
more…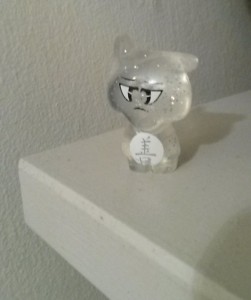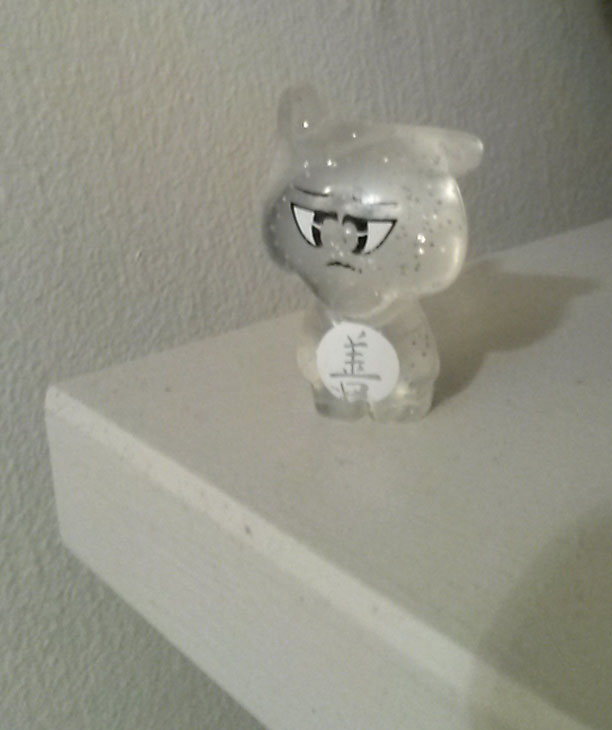 future of toys… network ideas
The central theme of the proposed activity is the future of toys in a digital media culture. Taking recent developments in 'hybrid' toy and game design and the 'Internet of Toys' – systems that integrate physical toys with digital game technologies and networks- the following questions will be asked: What are the implications for game […]
more…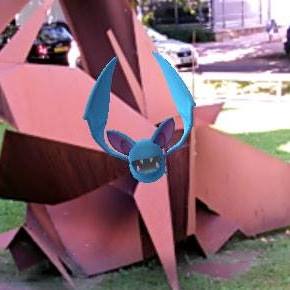 Pokémon Go as distributed imagination
Here's a draft of a short article accepted for a special section of Mobile Media & Communication on Pokémon Go: The appeal of Pokémon Go is in large part due to the game's introduction of locative augmented reality (AR) to popular media culture, as players' mobile phones summon virtual creatures and overlay them on […]
more…