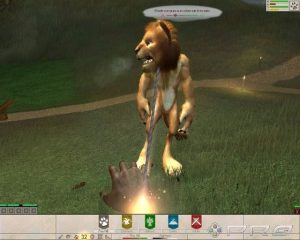 AI & the achievement of animals
A stork and a wild pig in Breath of the Wild are distinct species only in a decorative sense, as mise-en-scene of the open dynamic world. As prey however they are simply the same: moving targets and soon-to-be raw meat. At first glance, a horse in Breath of the Wild is defined primarily by its vehicular potential. it is […]
more…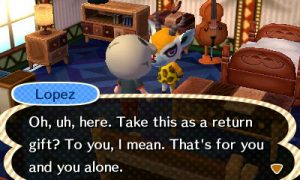 accursed play
A new article in Games and Culture: Accursed play: the economic imaginary of early game studies. It's part of the Ludic Economies special issue edited by myself and Alison Harvey – which should be published later this year. Here's an extract: Play, work, and waste So videogame play in the arcades and the home in […]
more…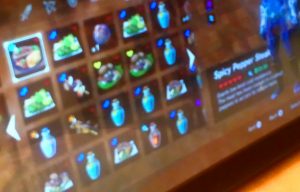 the semio-economics of Hyrule
The expansive world of The Legend of Zelda: the breath of the wild features a diegetic economic system. From time to time Link meets travelling merchants or visits shops in villages and can buy or sell food, plants, weaponry, minerals and so on, resources that are distributed across the world and foraged for or won […]
more…

Ludic Economies I
With the special issue nearing publication, here's a reminder of the original Ludic Economies: value & exchange in contemporary game cultures event. The site hosts all the presenters' slide shows. Participants included: Dan Ashton; Patrick Crogan; Seth Giddings; Alison Harvey; Josh Jarret; Helen W Kennedy; Ashok Ranchhod; Vanissa Wanick.
more…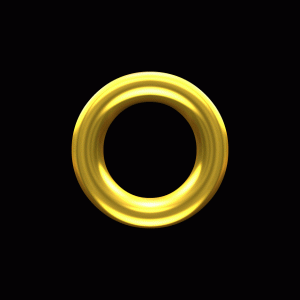 ludic economies
Watch this space for details of an upcoming special issue of Games and Culture edited by myself and Alison Harvey. Play and games are at the heart of the new business models of mediatized global capitalism, attracting and sustaining attention, pioneering new techniques of payment and brand loyalty, lubricating the monetary and affective microtransactions […]
more…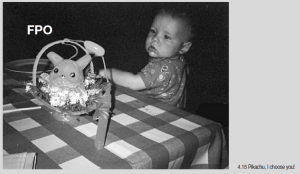 Pokémon as new mass media
Something I started writing at the end of the last century! From Lister et al 2009, New Media: a critical introduction 2nd ed.), 292-294 CASE STUDY 4.10: Pokémon: videogames as new (mass) media To explore the issues arising from popular new media's implication within commercial entertainment culture we will return to the multiplatform worlds […]
more…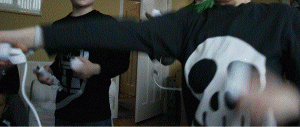 gesture, technology and play
This is the website for a symposium organised by Helen W Kennedy, Patrick Crogan and myself at the Pervasive Media Studio in Bristol in 2010. Its 'reading room' has links to presentations and subsequent publications. The body has of course always been central to our playful engagements with games and games technologies. Yet, the embodied player […]
more…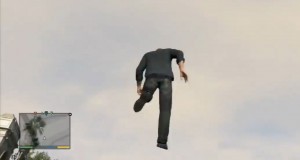 prosthetic imagination
Rules themselves create fictions by the very fact of complying with their respective rules, is separated from real life where there is no activity that literally corresponds to any of these games [they] are played for real. As if is not necessary (Caillois 1962, 8). Replace cops and robbers and dolls houses with their digital descendants Grand Theft […]
more…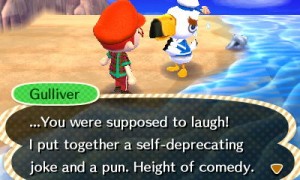 Animal Crossing economics
The clock and the world's temporality in Animal Crossing are completely integral. The clock isn't a measure of time, but virtual time's arrow itself, driving forward the events, economies and relationships, not just ticking along beside them. The game has some elaborate measures built into its fiction to avoid temporal paradox, manipulation, or collapse. For […]
more…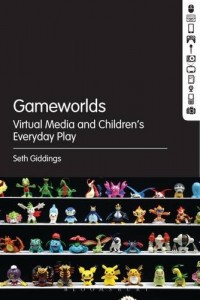 soft worlds
Extracts from a chapter from Gameworlds: virtual media & children's everyday play: Soft Worlds
more…
drawing board
Drywipe design!
more…
AHRC video / podcast
Richard Wilson and I interviewed by the AHRC about collaborating on DanceTag.
more…